Refrigerator Repair Service in Chandigarh
Hassle free Booking
Just a call away
Verified & Company trained technicians
30 days warranty for services
Refrigerator Repairing Services in Chandigarh
Duty Guy only hires the most qualified and experienced refrigerator technicians. Our refrigerator service rates are extremely competitive, and we also offer a 30-day warranty on our work. Our inspection fee is the lowest in the industry. When you book refrigerator service with Duty Guy, you won't have to worry about the quality of work or after-service support because we provide superior customer service.
Not all refrigerator technicians can service all-refrigerator models and brands; some technicians are unfamiliar with specific brands, and the majority of refrigerator technicians lack expertise with the latest model refrigerators. At Duty Guy, we have technicians trained to service all makes and models of refrigerators. Depending on your refrigerator's model and brand, we will dispatch an experienced technician to your home.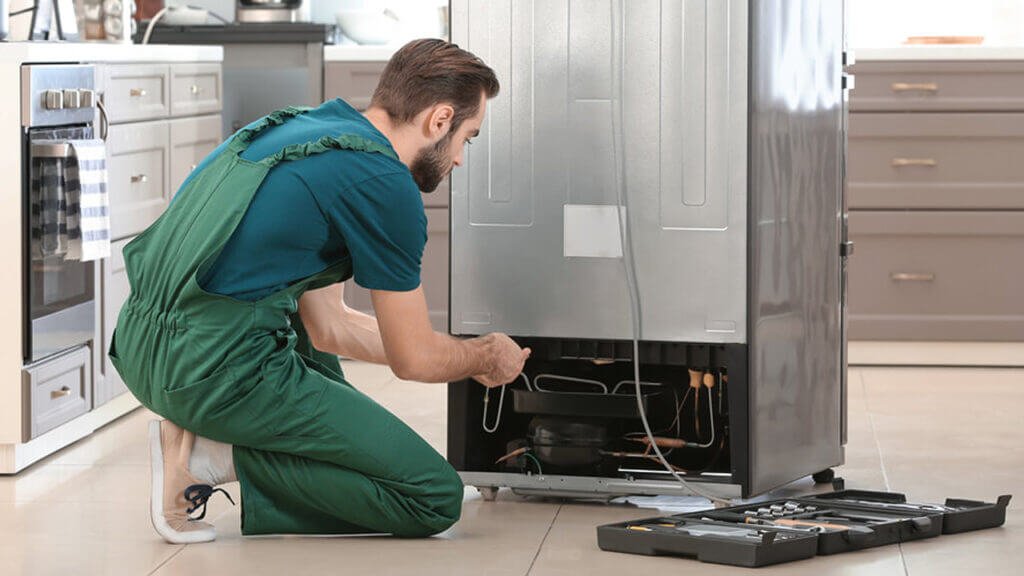 Whenever in problem with refrigerator issues, call us for the best Refrigerator Repairing Services in Chandigarh.
We solve issues like,
Refrigerator not getting switched on
Ice formation in refrigerator
Over cooling
Power supply not coming to the refrigerator
Water leakage
Coil issue
Not cooling properly or not cooling at all
Noise from the refrigerator unit
Thermostat issue